Free USA Continental Shipping
HCFC-22 | R-22 Refrigerant is Legal to Purchase
Issues with Alternative Refrigerants
There is little cost saving in buying an alternative refrigerant once you factor in the additional cost to use an alternative refrigerant (R-407C)  Alternative refrigerants typically produce higher pressures and have less cooling capacity than HCFC-22 | R-22 Refrigerant. R-407C Refrigerant requires compressor oil to be changed
Homeowners and business owner need to know all the facts prior to being told they MUST upgrade a refrigeration system.  Due to the availability of Reclaimed Refrigerants specify R-22 refrigerant, repairing your current system with R-22 is a simple decision. Use the Refrigerant that the unit was manufactured for.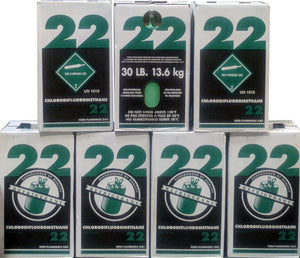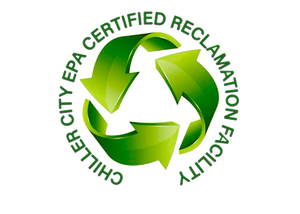 Real Green products
It seems that everyone today is talking about how "Green" their company or products are. It's about time, we welcome that discussion. In our opinion, it is time people realized not only the adverse affect that our disposable society has on our planet but on their own finances as well. Let's face facts -- there is nothing "greener" than using a product that someone else can no longer use. Some people associate a certain stigma with "reusing" something someone else can not use, but it should really be the opposite. Are you really proud that you bought a "new" or so called "virgin freon" resulting in the release of thousands, or even millions of tons of greenhouse gases into the environment? Even if you don't believe in global warming, what is the point of buying a "new" product if it costs you more money, uses more natural resources and had no advantage in reliability or longevity?
We believe that saving our planet should go hand-in-hand with saving money and making your business more efficient.
Chiller City R-22 Bulk
Regular price
$4,750.00
Unit price
per
Full details →
---
Share this Product